Here is 5 Free CAD software that you can use to do your design project.It is crucial for a company and industry to find something new to make people's life easier. Consequently, projects or companies need expert design engineers such a job, by finding new things, creating new machines. And one of the main tools that engineers use is software that allows them to design something. However, much professional software is very expensive. Moreover, many people cannot afford it. Hence, the easiest way to learn CAD design is to use Free software which is very useful for fresh engineers and students.
On that account, I will state 5 free CAD software that you can use and learn with their advantages and drawbacks from my experiences.



Solidworks is one of the most common CAD software because many companies use it. Its Interface is very common and very easy to use. On the one hand, cost of the software is very expensive for professional use. On the other hand, it is less expensive if you want to learn it or use it as hobbies.
Therefore, subscribe to the Solidworks website to have free access to it.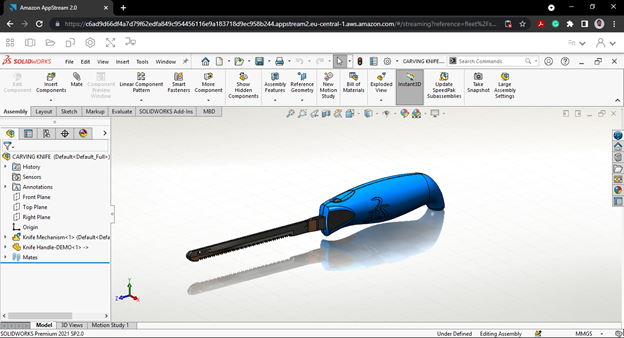 After that, if you want to use it offline and Standalone, you can buy a hobbits license from here. It's about $99/year.
Advantages of Solidworks:
Many Industries and companies use Solidworks.
The interface is user-friendly.
Very intuitive because of its powerful tools and features
Plastic Add-ins, mold, and sheet metal make work quicker. So you do not need to design these features from scratch.
There are FEA and CFD tools with Solidworks.
Can export files for 3D print, CNC, and 2D floor-plan for manufacturing.
On the contrary, Solidworks standalone needs a workstation, while online access needs a browser with high-speed internet and great CPU and RAM.
Drawbacks:
You should have access to the internet network.
Even though it is online access, you should have enough resources like CPU and RAM to run it smoothly.
After some research, we can upload the file we designed with mySolidworks Online to your local disk. And vice versa, you can upload your file from your local disk to mySolidworks.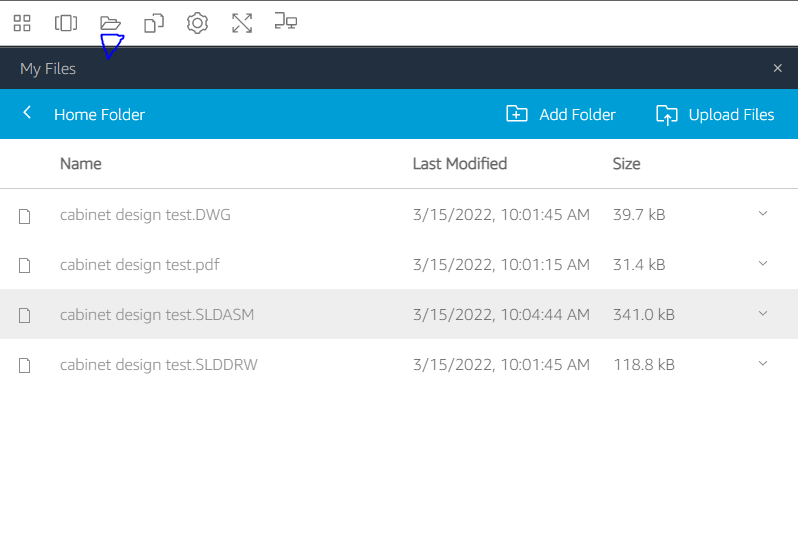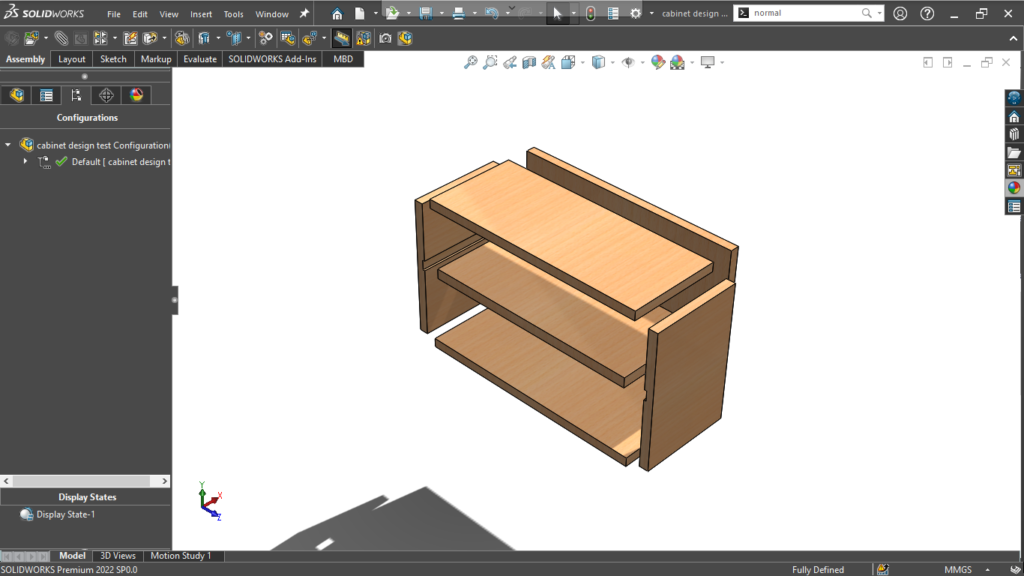 It is also one of the most powerful online CAD applications. Moreover, Onshape interface is very similar to Autodesk fusion360 and Autodesk Inventor. Hence. I really prefer this software and recommend it to those who want to use CAD.
Therefore, subscribe to the Onshape website to have free access to the software. Furthermore, you can upgrade your membership in order for you to secure your project and to have more storage.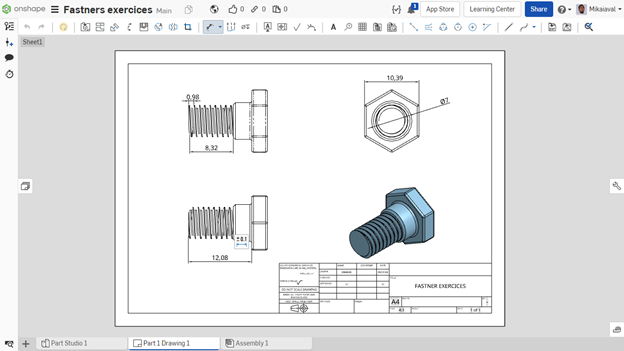 Advantages of Onshape:
Like many professional CAD software.
Easy to use.
Import many other files from other CAD software like Solidworks file, fusion360 file, Inventor file, PTC file, ProE file, …etc.
Similarly, you can export and use with other CAD software such as Solidworks, fusion360, Inventor …etc. Hence, you can solve locally.
There are many partnerships with Onshape.
It does not need a workstation.
Drawbacks:
Online only.
Unfortunately, projects are available publicly for a free license.
Better with a good internet speed, high CPU, and high ram.
FreeCAD is mostly used by students. Apart from that, Linux and Apple users can use this software because it is open-source. Moreover, there are a lot of features called Workbenches. Plus, many Archi engineers use ArchiCAD with its powerful BIM features. On the other side, as it is an Opensource software, you can use Blender for the best visualization and rendering.
If you need more details about it, go to its official website. FreeCAD is totally free CAD software.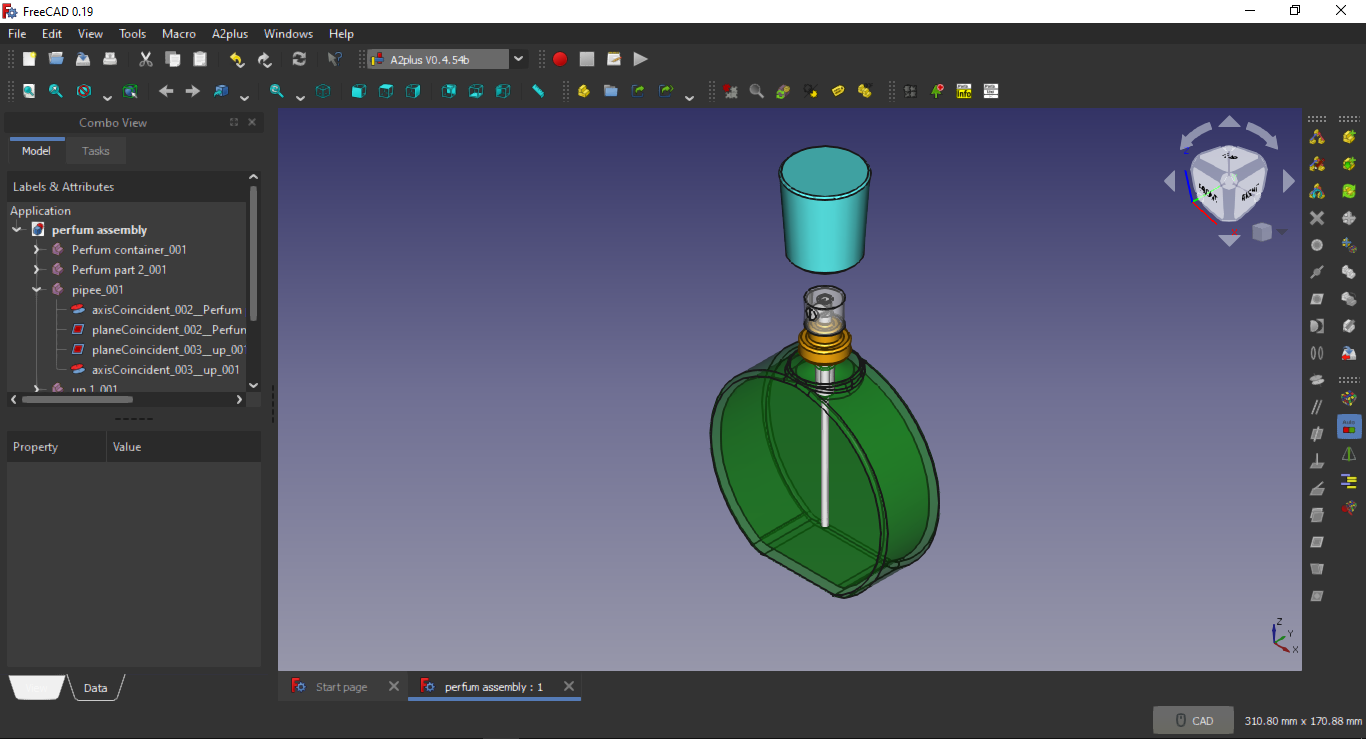 Advantages of FreeCAD:
Free and Open source, available for all operating systems.
Does not require a powerful workstation to run the software.
A lot of workbenches and scripts to help do work faster.
Drawbacks:
The user interface is not friendly.
Slower than other CAD software.
A lot of design limitations.
Better to know python programming for advanced users.
You can check this to get started with Freecad.
Salome Free CAD software
Few words to say about Salome. It is like FreeCAD. It is an open-source one. What makes it different from FreeCAD is on User Interface. For more details go to its official website.
Besides, one advantage of Salome is its ability to run the advanced numerical simulation with it.
Salome is totally free CAD software.
Fusion360 free CAD software
Fusion360 is an Autodesk product that allows the industrial designer to design something. In addition to that, it is one of the most powerful CAD software regarding its tools and ease of using the software. Besides, Fusion360 offers a free version for hobbits and students in order to explore and learn CAD.
To get access to the free version of this software, please visit its website by clicking this link. Explore this website and choose the plan suitable for you.
Unlike Onshape and Free Solidworks, Fusion360 can be installed on Windows as software and you can use it offline. But I recommend you to stay connected while using Fusion360.
Advantages of Fusion360:
Powerful tools and Interfaces are user-friendly.
You can save files locally as a Fusion360 file.
It allows preparing files for 3D print and CNC.
Drawbacks:
The free license has a limit of file edition.
No dwg, Dxf, and pdf export for a free license. To extract a pdf with a free license, choose the print option.
Simulation on Fusion is not free.
Therefore, people like students, hobbits, or someone who are keen on using CAD can get and learn for free by using one of the listed free CAD software. Moreover,  it is a versatile software. Other than that, the listed CAD software has its own advantages and disadvantages.
I, personally, prefer using Onshape because I can import and export a variety of other CAD files with it. Besides that, there are a lot of things available on the Onshape AppStore that you can use as an Onshape extension such as Onscale for numerical simulation that personally I really need it. There is a lot of paid extensions of Onshape also available in the Onshape AppStore.
Ultimately, you can try to test all the 5 free CAD software listed above and use the one that you are familiar with.
Leave a comment.