Starting from 2020, because of Covid-19, remote work has become more popular. Freelancing grows up and many people, fresh graduate people and even students start their career as a Freelancer. In this article, I will give 5 websites that you can get a job as a Freelance.
Everyone needs a job. People should work and need money for life. The goal of each person who does freelancing is to do the work they love, earn money, and have more time for their own need such as family activities, personal businesses, …etc.
Freelance website, or freelance platform, is a place that people can search for a project. It is also a place where business people or individual people seek for a Freelancer to help them with their projects. So the 5 Websites for Freelancing are: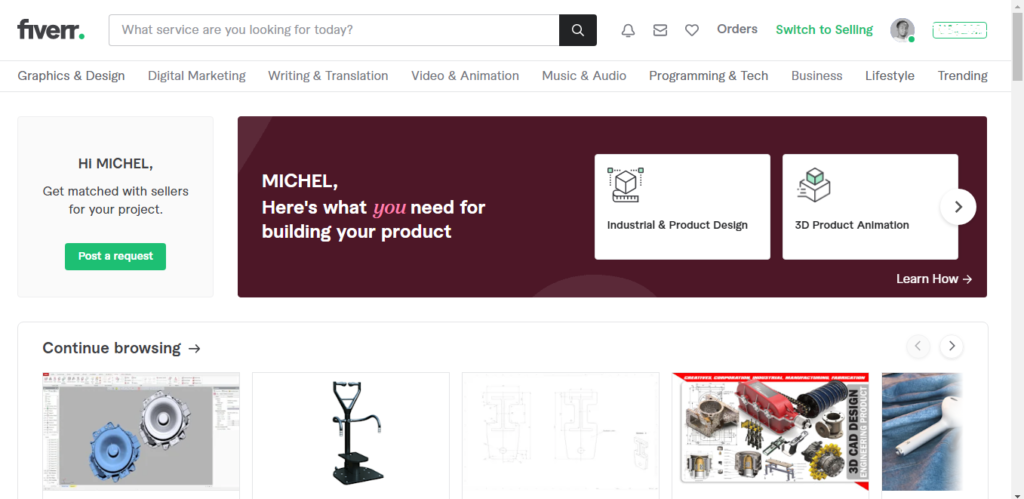 I put Fiverr at the top of the list because it is the best platform for those who want to start in the freelance world. Besides, this is my preferred platform because I got almost all the projects I work on Fiverr.
On Fiverr, you show up your skills and sell your services as gigs. For example, I am a mechanical engineer, specializing in CAD design. Therefore, I sell a service of CAD design and mechanical engineering. So I am a seller. After that, people who need my services see your gigs and ask you if you can work on their projects. These are buyers.
On Fiverr, buyers find service sellers.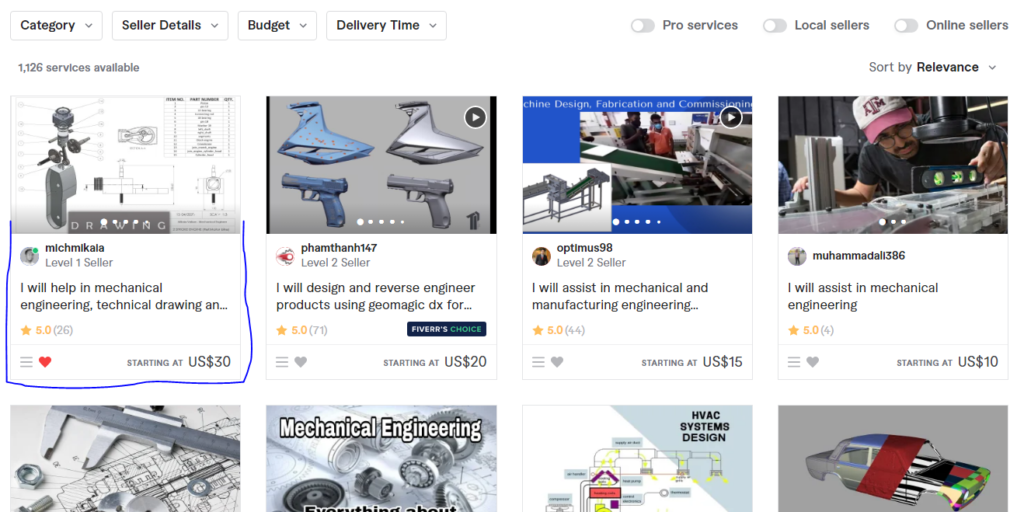 So, Fiverr is for selling services. Before, sellers could search for projects and apply on a "buyer request". But Fiverr remove this feature recently and replace it with "best match".
On Fiverr, you can use one account to sell your services and seek sellers. You can toggle between it easily.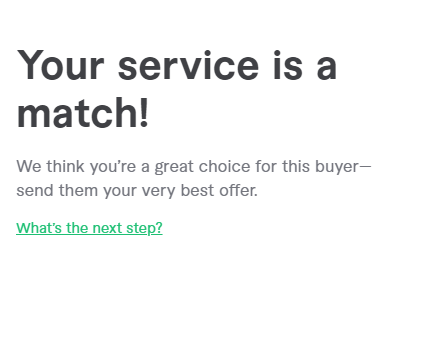 To get started with Fiverr, it is better to follow some tips from experts. You can check the video below as an example.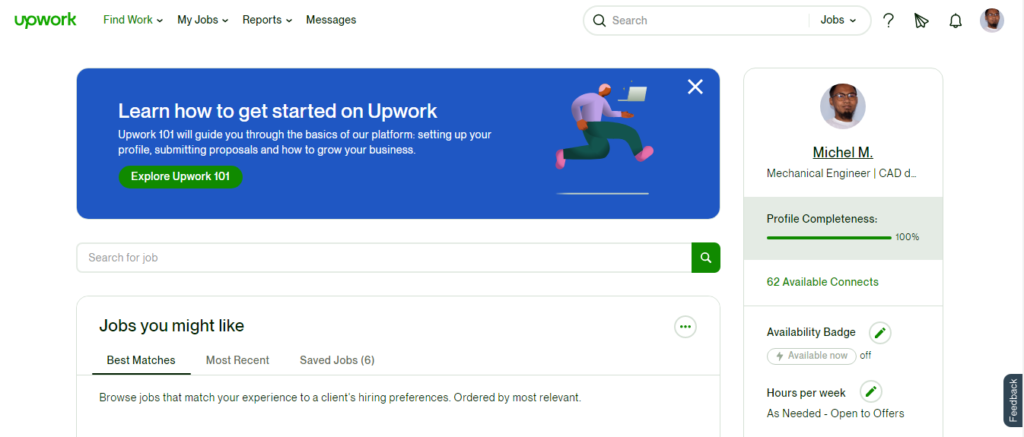 Upwork is one of the most popular freelance websites. Personally, I got my first freelance project on Upwork. there are a lot of projects posted on Upwork every day.
Unlike Fiverr, you search for a project on Upwork and apply by sending a proposal. If the project owner finds that you are suitable for their project, you get hired and start working.
So, Upwork is for finding projects. One advantage of Upwork is that you can create a project catalog. Something similar to "Gigs" on Fiverr. Therefore, the Client also can hire you through this feature.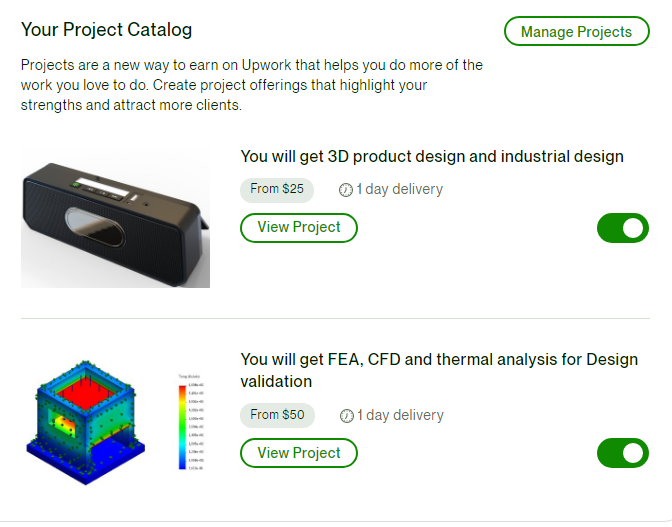 On Upwork, you sign up as Freelancer or as a Client in 2 separate accounts.
You can check the video to guide you with Upwork.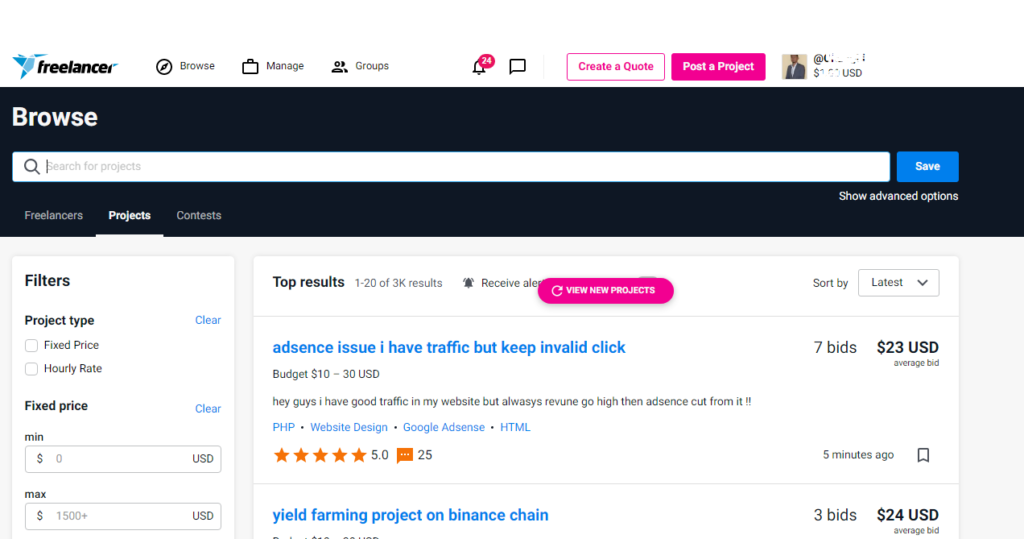 Freelancer is the first freelance platform I discovered 10 years ago. It is still a popular freelance platform.
Freelance is almost similar to Upwork. You will find a project there and you will bid for it. And if clients find you are suitable for their project, you will get hired.
You can also take part in a contest there and you can earn money if you win.
Look at the video below to get inspired and take part of freelancer at freelancer.com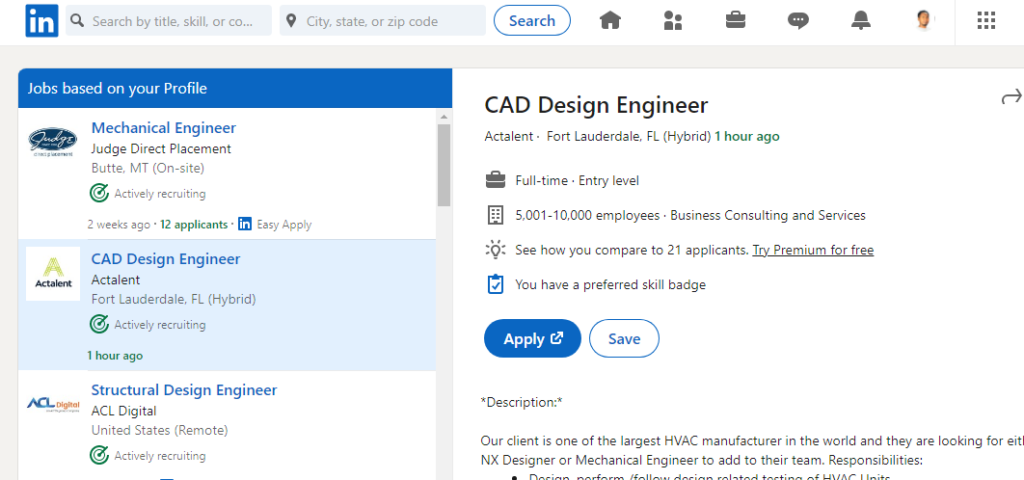 LinkedIn is more likely a social media. But, it is also one of the best places to find a project and get hired.
As a social media, make a social connection. Show your skills by posting something and being active.
Many fresh freelancer start their freelance journey on LinkedIn and they are success.
Check out the video below to use linkedIn for freelancing.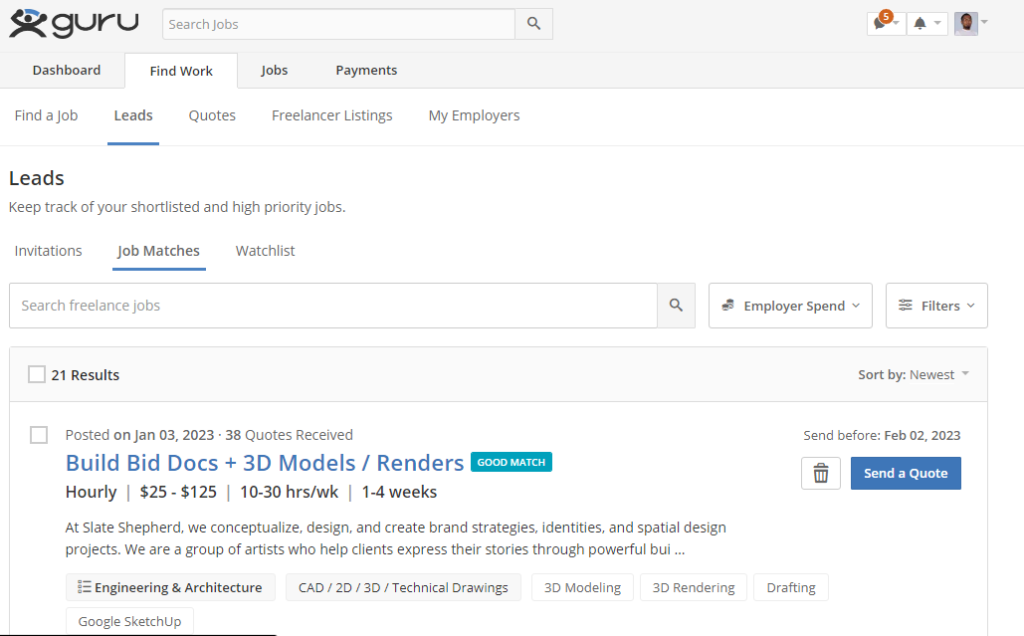 Like freelancer and Upwork, you can find also projects at guru. There are people who post projects on guru. If it matches your skills, you can apply.
Compared with Fiverr, Upwork, and Freelancer; Guru is less popular than the 3 other platforms. Hence, it is the best option for those who start freelancing. You have a high chance to get your first freelancing project on guru.
Check out the video below to discover more about Guru.
All in all, if you are still hesitate or don't know where to start, you can visit the 5 freelance platforms below and explore more.
The most important thing is that, if you want to work as a Freelance, start and be patient. Always learn new thing. For example, you can learn CAD to increase your skills. You can see a post I have written about Free CAD you can use. You can contact me or email me if you want to learn it deeply.