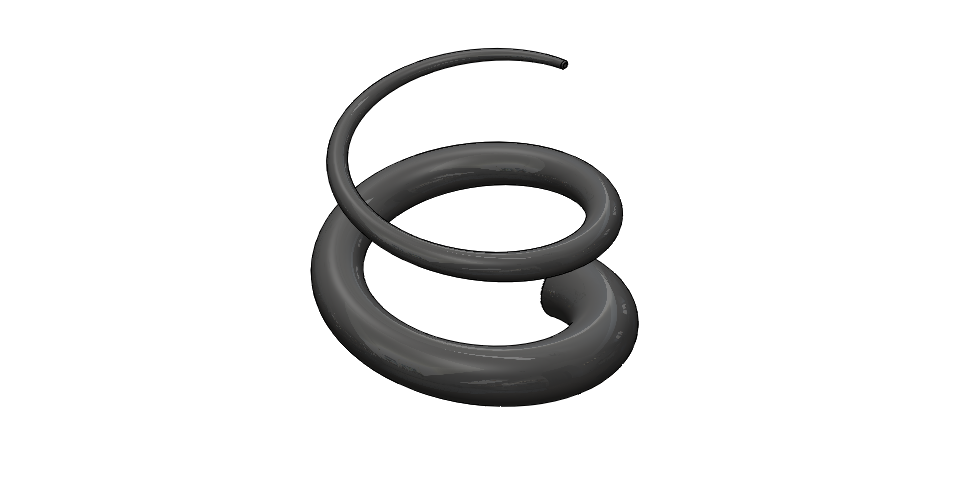 Creating spring with taper profile is quite tricky with Solidworks. Sweep feature does not have yet an option of taping the profile while using circle as profile. 
Fortunately, it is possible to create such a design by using a loft feature. I will show you the main step of it. 
1. Create the base Sketch of helix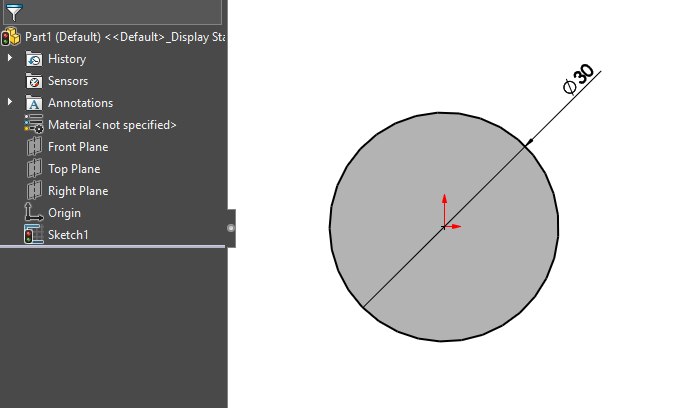 Choose a working plane such as Top plane and sketch a circle that you will use for helix path.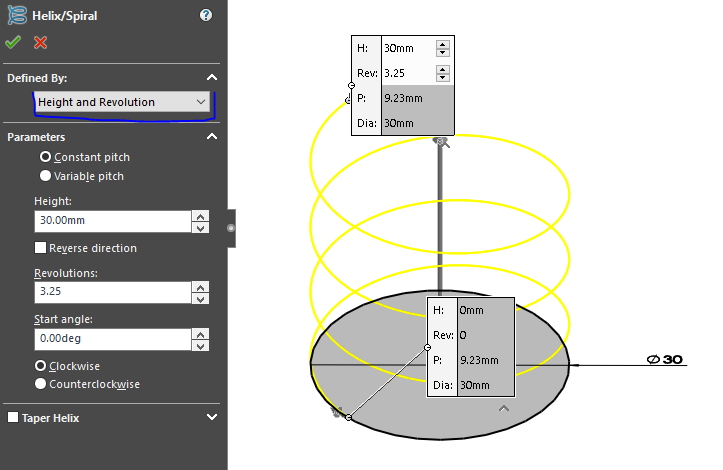 Create the helix from the circle base sketch by using helix function. Put all needed parameters you need to create your helix. In my case, I have chosen height and revolution as a based definition. You can have a look at creating rectangle spring to know some details of where to find the helix and spiral function. You can check also this Youtube video for a basic knowledge of Helix and spiral.
3. Create the first profile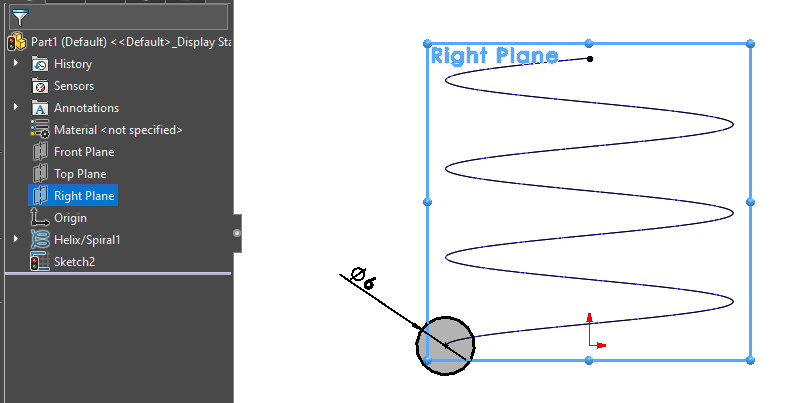 Choose a plane normal to the start of the circle and create your first circle profile. In my case, the first start of the helix is normal to the right plane. So I chose the right plane to draw the first circle. Draw it to the center point of the path. To get that center point, derive the 3D helix.
4. Create the second profile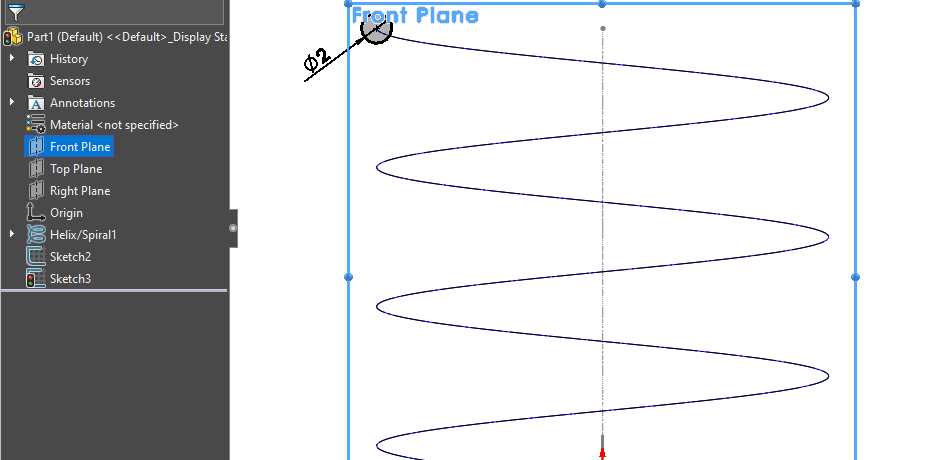 Like the previous step, draw the second profile to the normal plane of the end of the helix path. In my case, the front plane is the normal plane of the end. Note that I have chosen 3.25 as the number of revolution in order to have different normal drawing plane of the 2 profile. But in most cases, the normal plane of the 2 profile is the same.
5. Create the spring with Loft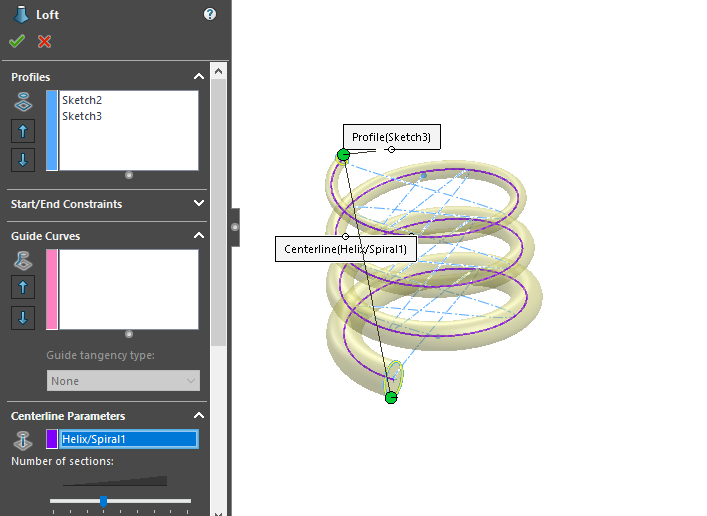 Last step, use loft feature to join the 2 different profile sketch. As we draw the profiles to the center of start and end of the path, we will put the helix path as centerline parameters.
So instead of guide curves, use Centerline parameters.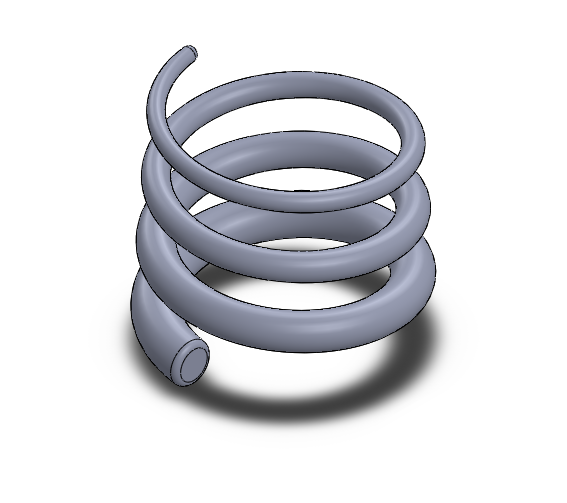 Now you know how to create this kind of spring. It seems simple, but sometimes we have a struggle in using some option on Solidworks features. 
Keep practicing and see you next time.